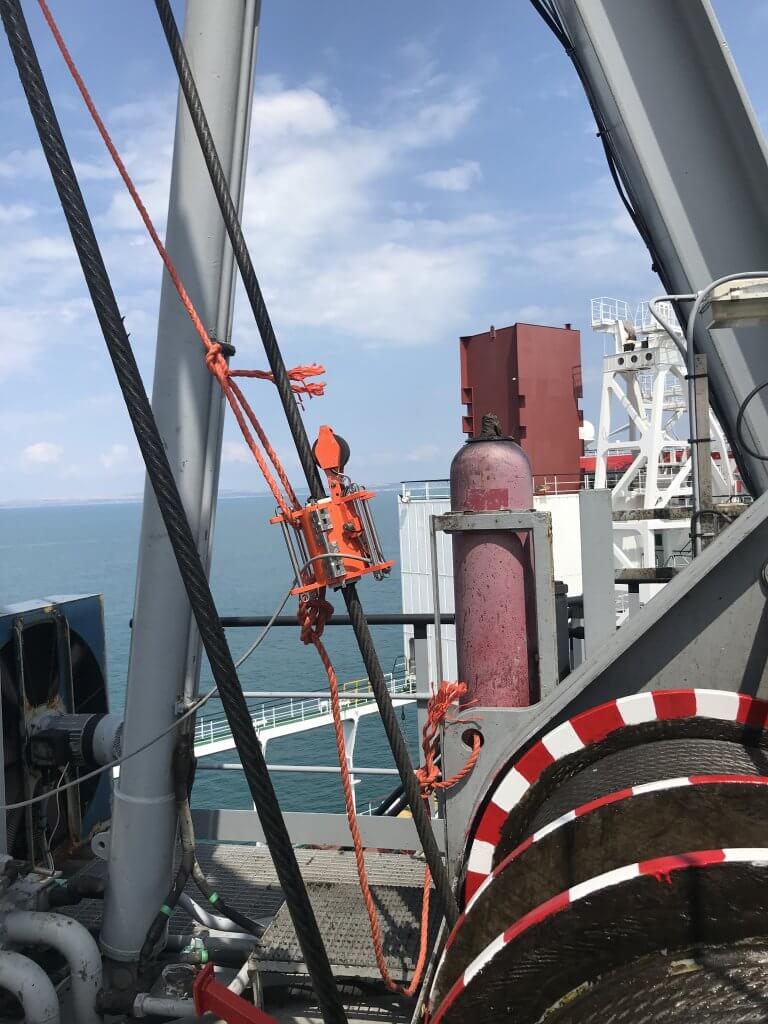 Every steel wire rope is subjected to corrosion, wear, abrasion, (mechanical) deformations and fatigue.
Therefore, any wire rope will fail one day if not discarded in time.
Steel wire ropes should be inspected according ISO 4309:2017 and can only be judged visually for
20% for what can be obtained on the outside of the wire rope,
the other 80% what is inside the wire rope cannot be inspected or observed other than by a MRT inspection.
Steel wire rope flaw detector INTRON enables simultaneously accurate measurement of loss of metallic
area (LMA) and detection of outer and inner localized flaws (LF), such as broken wires, strands, pitting corrosion.
INTROS inspects the rope at speeds up to 2 m/s and can be used during rope production or operation.
Operation of the instrument is based on magnetic flux leakage (MFL) principle, the instrument uses strong permanent
magnets to magnetically saturate the rope under inspection.
Only in case of magnetic saturation, it is possible to obtain high accuracy.
In need of a MRT inspection or maintenance plan for your steel wire ropes?
Please feel free to contact us.