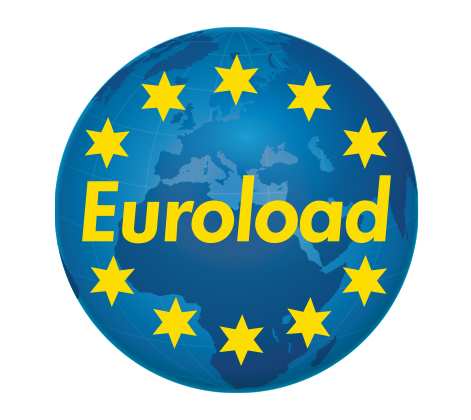 Euro Rope Netherlands B.V. – The exclusive Euroload Limited distributor
We are proud to announce that Euro Rope Netherlands B.V. is now the exclusive
Euroload Limited distributor for the Netherlands, Germany and Belgium.
Both Euro Rope and Euroload see this as a big step forwards in their own long term strategies.
Euroload breaks into new markets with an active partner who can handle all needed aspects and
delivers whole-sale solutions where their products can integrate seamlessly.
Euro Rope is now able to offer a high quality product line to their clients,
which fills a long vacant position in their sales department.
Both companies have decades of experience and knowledge in the industry,
and will only strengthen each other's position in the marketplace.
Euro Rope uses its operational knowledge and customer feedback to help
and further improve products. Euroload is at the forefront of innovation and
has the engineering abilities in house to develop the custom solutions desired.
Especially in the field of Heavy Lifting is where these two companies are at their strongest,
Euro Rope is known for their expertise on Heavy Lifting Equipment,
steel wire ropes and other crane components for Heavy Lifting vessels.
EuroLoad designs and produces large capacity Load instuments, for the harshest of environments.
Currently their biggest cell to date is a staggering 2000t Sling Saver Shackle Pin,
but as demands for higher capacity's keep rising their products will follow accordingly.
Their bespoke loadpins can also monitor the load on sheaves, as well as measure distance and speed.
Their ability to integrate these solutions into existing PLC systems of Heavy Lift Vessels is a great advantage,
and makes Euroload a total solutions provider.
This covers the aspects of Expertise, Experience and Exceptional Euro Rope was looking for.


The official Euroload Limited website can be found here.
About Euro Rope Netherlands B.V.
Euro Rope started in the year 1995, back then under the name of "Technische Handels Onderneming Vroegop".
As the company grew and started to secure work outside of the Netherlands, a more international sounding name was chosen "Euro Rope".
A company that is driven by passion and craftsmanship, therefore our people are the most important assets we have.
We invest in our staff to ensure they are equipped with the skills and knowledge they require to conduct their roles
to the best of their ability and manner that is consistent with our philosophy and culture.
These days Euro Rope Netherlands B.V. is active all over the world, providing services in the Marine On & Offshore industry.
As we keep developing ways to do our job with more precision, efficiency and above all safety,
we know Euro Rope is here to stay as one of the industry leaders.